Personal Development
and
Wellbeing Day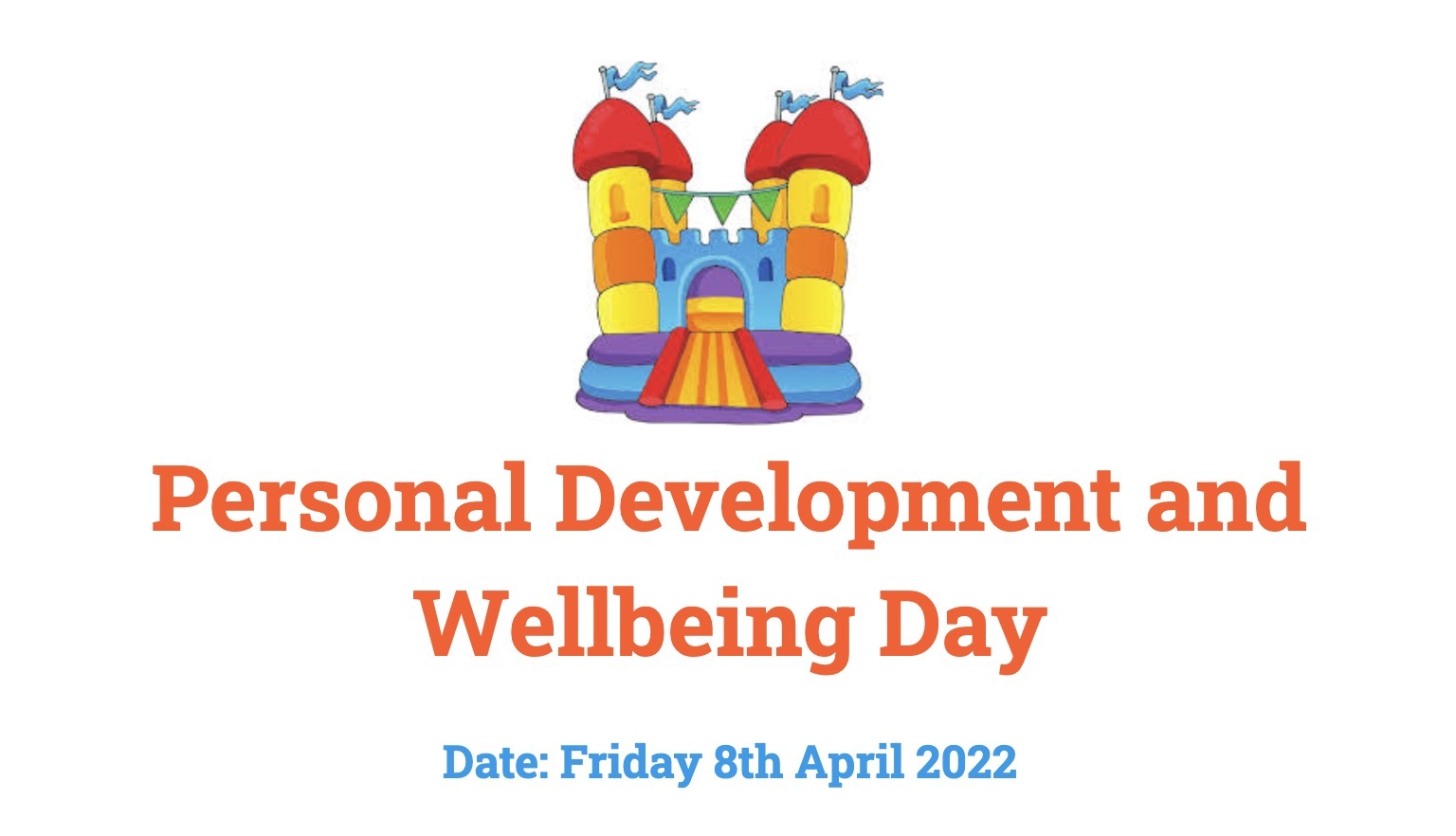 We are excited to announce our first Personal Development and Wellbeing Day on Friday. The children will be undertaking a range of activities throughout the day to support their personal, mental and physical wellbeing. In addition to this, we have arranged a number of exceptionally exciting, age appropriate activities for all children on the High Street site such as:


Nursery, Reception, Year 1, Year 2 and Year 3:
• Disco Dome
• Slide Bouncy Castle
• Jungle Bouncy Castle

Years, 4, 5 and 6:
• Disco Dome
• Slide Bouncy
• Castle
• Penalty Shoot Out
• Kick Darts

All of these activities will be held on the field at High Street Primary, we have arranged time slots for each year group and if your children do not do their learning at High Street site, they will be brought over safely from Millbay Academy. Please drop off and collect your child in the usual way.
Children are welcome to wear mufti on this day and there will be no charge for this. Please ensure the mufti is comfortable active wear - jeans and a jumper or a jogger set would be perfect.
Rest assured that these activities will be carried out in a safe way and will be supervised by High 5 Sports Camps as well as staff from HSMB Academies. All activities will be carried out in small groups of children with safety in mind at all times (as well as fun!). These items are optional and at no point will children be forced to join if they would prefer not to.
If you do not wish your child to join in with the activities, please contact Antonia at the High Street school office on 01752 225 649 or via email to high.street.primary.school@plymouth.gov.uk