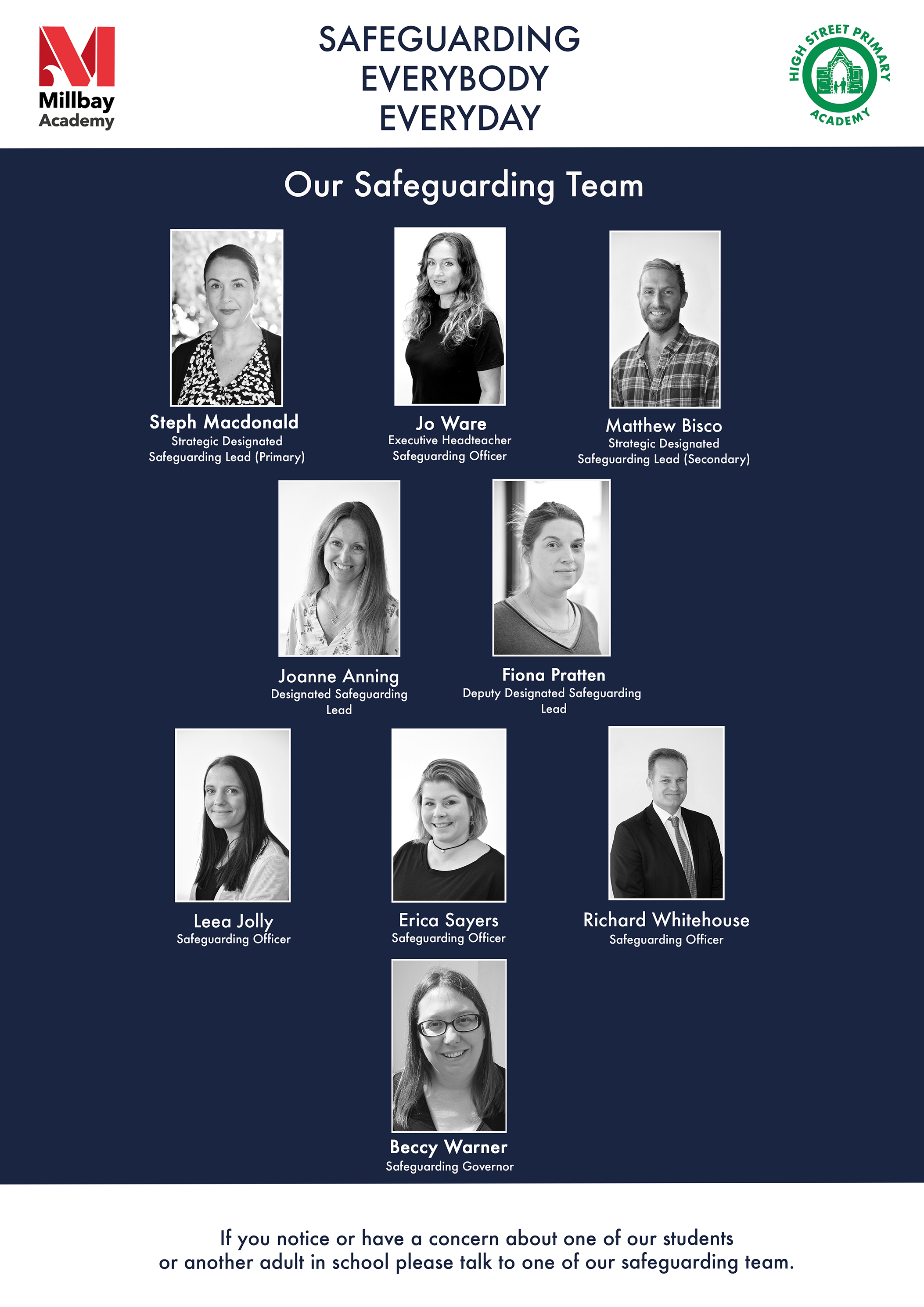 Keeping Children Safe
in the Holidays
During the school holidays, our school safeguarding staff are not available or 'on call'. If you are worried or concerned about a child or young person, you can contact the Plymouth Gateway Service (or equivalent in Devon or Cornwall); the child or young person may be someone in your own family, or friend's or a neighbour's child. The services below are made up of professionals who can offer advice and support about a variety of issues, including how to keep children safe.
Plymouth Gateway Service can be contacted on 01752 668000; select Option 1 – Children's Services. Alternatively, you can email the Plymouth Gateway Service at: gateway@plymouth.gov.uk.
For families in Devon, you can contact Devon Children's Services (Multi Agency Support Hub) on 0345 155 1071 and for families in Cornwall you can contact the Early Help Hub on 01872 322277 or Children's Services (Multi Agency Response Unit) on 0300 123 1116.

Parents/carers can contact the NSPCC helpline on 0808 800 5000 for advice, guidance and reassurance if you are worried about a child.
If you have concerns about online safety then the police provide helpful advice and guidance through their service Child Exploitation Online Protection. Young people can report any concerns they have about inappropriate communication that they have received online. The CEOP team can advise parents/carers about how best to support their children and young people if there are concerns about online safety and online sexual abuse.
The Think U Know website also has some really helpful advice about how to keep children safe online.
Children and young people can contact Childline on 0800 1111 for support.

Phase 3 and 4 students can also access online counselling via Kooth.com
For young people and their families in Plymouth, the Child and Adolescent Mental Health Service (CAMHS) have a helpline that is available 24 hours a day, 7 days a week. They will provide advice and support if a young person is experiencing a mental health crisis or you are worried about the mental health of a young person. Their number is 01752 435122.

There is a 24 hour helpline for anyone who is worried about or experiencing Domestic Abuse run by Refuge.
If a child, young person or an adult is at immediate risk of harm, please contact 999.
Support and Advice by Locality


Plymouth:
The Gateway is a point of contact for advice and information about support for children and their families. They are able to suggest other agencies that might be of help and have advice about specific issues. Click here for more information about Plymouth Gateway.

Cornwall
The Early Help Hub, identifies the most appropriate Early Help service for a child or young person aged from pre-birth up to 18, or 25 where young people have special educational needs or a disability. Click here for more information on the Early Help Hub.
Devon
Early Help is the extra support your family can get if you need it. It may be that you want to prevent a problem, or change things for your family before the problem becomes more serious. Click here for the leaflet offers more information on Early Help.
School
Safeguarding
Process
There may be times when as a school we need to make safeguarding referrals to external agencies, without parental notification, this is when we have concerns that: a child or young person is at risk of, or is suffering abuse or neglect; an adult is at risk of harm; or we need to help prevent or detect a serious crime. Our intention is to always act in the best interests of a child's safety.

PREVENT Duty
Prevent is a government strategy designed to stop people becoming terrorists or supporting terrorist or extremist causes. The Prevent Strategy covers all types of terrorism and extremism, including the extreme right wing, violent Islamist groups and other causes.
From July 2015 all schools (as well as other organisations) have a duty to safeguard children from radicalisation and extremism. This means we have a responsibility to protect children from extremist and violent views the same way we protect them from drugs or gang violence. Importantly, we can provide a safe place for students to discuss these issues so they better understand how to protect themselves.
OPERATION ENCOMPASS
As a school we are part of the Operation Encompass strategy, working with the police and other agencies when families are experiencing domestic abuse. Please see here for more details.
Millbay Academy Child Protection Policy: