Careers Education, Information, Advice and Guidance
(CEIAG)
Cass Bisco
Careers and Strategic Partnerships
Our Careers
Ethos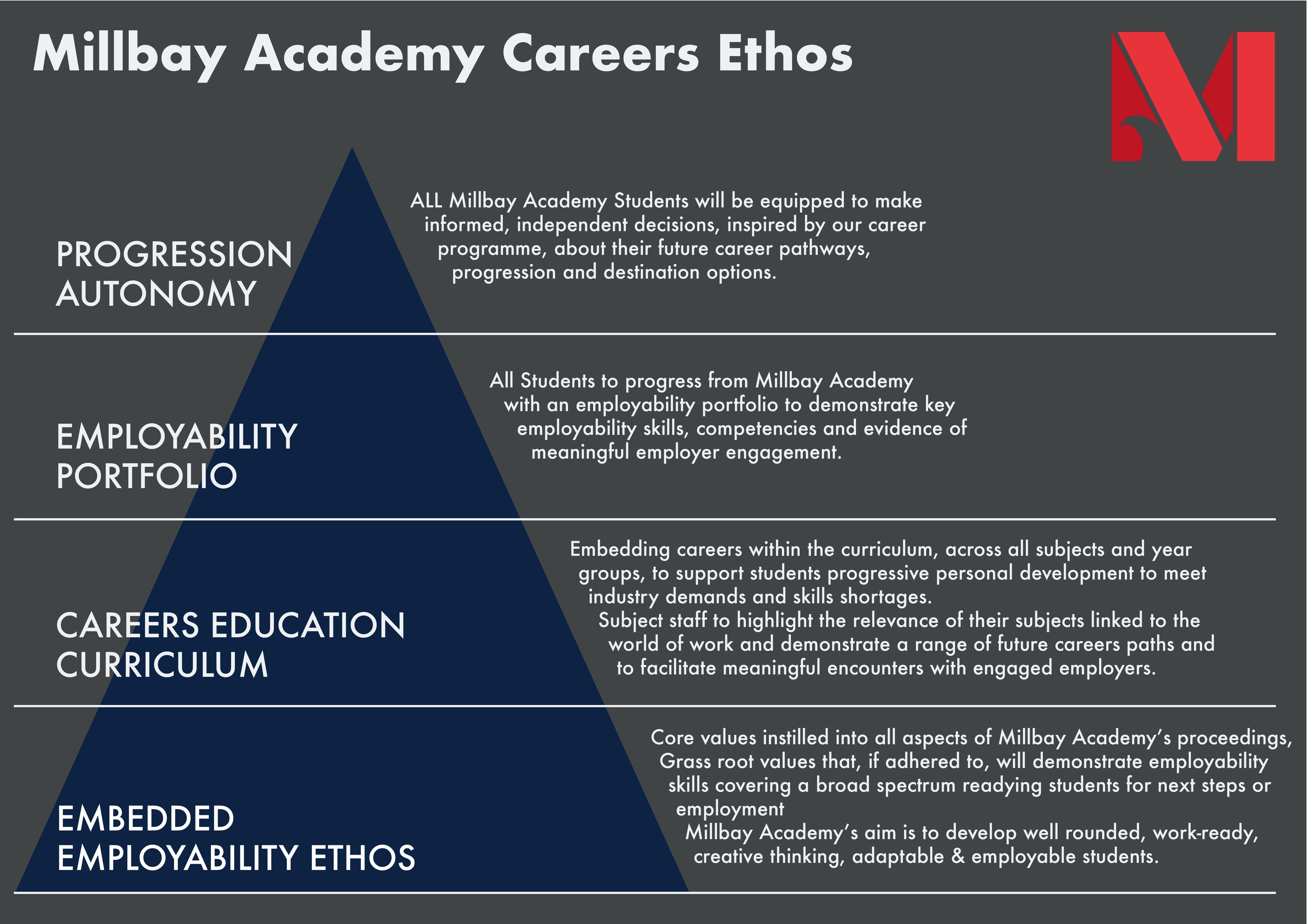 Work
Experience
Guidance for Parents
Please follow this link to the Work Experience unifrog guidance for parents. Year 10 work experience will take place between the 3rd-7th July 2023. All placements will need to be secured and signed off three weeks before commencing. Students have received guidance in their PSHE Lessons during HT1 regarding their cover letters. We recommend sending these ASAP as there is a lot of competition for placements.
If students have lost their Unifrog log in, they can request a password reset on the Unifrog website.
The work experience coordinator is Cass Bisco, please get in touch if you have any questions.
Millbay Academy Careers Policy and Provider Access
Statement